Jack and Jill of America, Inc., is an organization with strong legacies of being a positive influence in the lives of children and families. Since 1938, our mission has promoted and supported the strengthening and development of children. The members of Jack and Jill of America, Inc., are committed to developing future leaders with annual programs focused on leadership development, community service, legislative advocacy and philanthropic giving.
National Headquarters
The National Headquarters is located in the Strivers Section Historic District, just north of Dupont Circle. Strivers' Section Historic District was designated in 1983 and is the newest of the four districts.* It takes its name from the impressive row of Edwardian townhouses built from 1902-1904 along the 1700 block of U Street. The block has been described as "perhaps the most significant symbol of the assertion of black Washingtonians around the turn of the century." As one black resident of more than 60 years put it, "Strivers' Row gave everybody a chance to buy into the respectability of Dupont Circle. That block along U Street meant we have arrived."
Since the 1870s, the area has been associated with black leaders in business, education, government and the arts. The most important of these figures was Frederick Douglass, former slave, abolitionist, writer and diplomat – who, from 1876-76, built three of the Second-Empire-style row houses that still survive at the corner of 17th and U Streets. Aviator Charles Lindbergh resided near this corner during the 1920s. In addition, within three blocks is the oldest Black Catholic Church in the U.S., local fire and police departments.
The four historic districts include Dupont Circle Historic District, Massachusetts Avenue Historic District, Sixteenth Street Historic District, Strivers' Section Historic District.
Jack and Jill of America, Incorporated
1930 17th Street NW
Washington, DC 20009
Tel: (202) 667-7010
Fax: (202) 667-6133
Business Hours: 9:00am – 5:00pm Eastern

National Headquarters Staff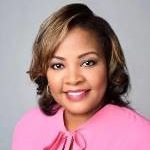 Jack and Jill of America Foundation
Jack and Jill of America Foundation is the philanthropic arm of Jack and Jill of America, Inc. Since its inception in 1968, the Foundation has distributed millions of dollars to communities all across America.
Programs funded by the Foundation are improving academic test scores, raising literacy and mathematical competencies, encouraging cultural consciousness and instilling moral and social responsibility in America's youth.
Our Vision
Our vision is to transform African American communities, one child at a time.
Our Mission
Our mission is to address issues affecting African American children and families, by investing in programs and services that create a strong foundation for children to thrive long-term.
Our Impact
We invest in services, programs and organizations that focus on impacting the underlying issues affecting African American children and families.
Foundation Success Stories
A youth development organization that is dedicated to serving Transition Age Youth, ages 16-25. Our primary mission is to provide a caring and multi-cultural approach to services that will help young adults become self-sufficient and lead prosperous lives. The Inglewood Chapter built a Reading Corner to provide a safe reading space to increase the literacy and reading proficiency of children and families that utilize services from our partner organization, Sanctuary of Hope such as Sanctuary's iParent Program. The iParent program provides supportive services to families experiencing homelessness who desire to build resiliency and prepare for their educational success.
Common Table Health Alliance (CTHA) is a community-based, non-profit, regional health and healthcare improvement collaborative serving Memphis, Shelby County, and the MidSouth region. Mission is to achieve health equity through trusted collaborations, partnerships, and direct services.
Science, Engineering and Mathematics Link, Inc. (SEM Link) features student achievement and career exploration in math and science. Mission: is to promote student achievement and career exploration in math and science while increasing student exposure to the science, technology, engineering and mathematics (STEM) communities. Our two core programs, Experimental Design Program and Math and Science Career Academy, enhance the STEM educational experience for K-12 students by providing them with opportunities to engage in hands-on STEM activities, explore STEM careers and learn about real-world applications of STEM.
Baltimore Youth Alliance was established in 1994 to improve the academic and professional performance of disadvantaged African American students in Baltimore City and surrounding counties. Mission: is to motivate African American students to provide academic testing strategies for college readiness. The driving force behind this organization was the recognition that there was approx. 80% of African American students in Baltimore City who will graduate high school and won't be eligible to enter a four-year college or university.
If you are interested in investing with us. learn more about our foundation at https://jackandjillfoundation.org/ and consider making a donation so we may continue investing in the future of our children.
Partners
Jack and Jill of America, Incorporated, is a proud partner of the following organizations which, play a critical role in helping us to realize our missions of community service and preparing children to be successful leaders.
To find out ways that your organization can partner with Jack and Jill, please call us at (202) 667-7010.
Vendors
Our Licensing Agreement is required of all vendors using the name of Jack and Jill of America, Incorporated, and/or its logo on any merchandise. Vendors are reviewed annually in December and Agreements are for one calendar year beginning on the date of the execution of the Agreement and continuing until the last day of the calendar year of the Agreement. Please send the Agreement no later than December 31st. Upon approval, guidelines will be sent along with notification of National events. Should you have questions, please contact Headquarters staff at info@jack-and-jill.org or at (202) 667-7010.
On a biennial basis, Jack and Jill of America, Inc., will host its National Convention, generally taking place during the last week of July in even years. Throughout the duration of the convention, vendors will have an opportunity to display and provide items for purchase to over 1,200 attendees comprised of mothers, fathers, teens and children. In general, vending booths are available on a first come, first served basis. Interested vendors will be able to request a vendor application in March 2024. Requests to vend at regional events MUST be coordinated with the conference staff as set forth by the Regional Director of each region. Email contact information can be found under the REGIONS menu on this website.
The following vendors are officially licensed and authorized by Jack and Jill of America, Incorporated:
Membership
By uniting individual members efforts, Jack and Jill of America, Inc. has built a strong, cohesive organization that positively impacts the lives of children, families and communities. Jack and Jill success is based on the depth of commitment, vision and confidence of its members.
Membership can be obtained via legacy status or via invitation. The Legacy Application is due annually by January 31st.
Membership via invitation
Prospective members must be sponsored by a current member in good standing of the chapter in which they are seeking membership.
Legacy Membership
Legacy status is granted to each child who graduates from a Jack and Jill Chapter and whose mother is a member in good standing at the time of the child's graduation from the chapter.
Interested in becoming a member or even starting a chapter in your city?