Jack and Jill boasts 262 chapters nationwide, representing more than 50,000 family members. Each chapter plans annual programming activities guided under a general five point programmatic thrust: cultural awareness, educational development, health (education and advocacy), civic (legislative advocacy and service) and social/recreational areas. Through service projects, Jack and Jill of America creates a medium of contact for children to stimulate their growth and development. Through lobbying, educational programming, dissemination of education materials, and the organization of community and charitable events, Jack and Jill has promoted the public awareness and interests of children including child development, child growth, child quality of life, child care and the promotion of children's rights.
President's Welcome
Dear Mothers and Families of Jack and Jill of America, Incorporated,
Thank you for allowing me the opportunity to serve as the 27th National President of Jack and Jill of America, Incorporated.  As mothers, we unite together in Jack and Jill with the primary purpose of seeing our children and all children succeed in every way as they develop into future leaders. As your new 2022-2024 National Executive Board, we pledge to work tirelessly to achieve the following goals and objectives:
Provide Strategic Direction and Operational Excellence
Enhance Membership Satisfaction
Expand Educational and Cultural Opportunities
Create Harmonious Sisterly Relationships
Advocate as Change Agents and Policy Influencers
Leverage the Power of Technology
Protect our Branding
We will move forward with transparency, accountability, and sustainability. I am humbled that you have placed your trust in me to lead this organization, and I am optimistic about our future. I am committed to remaining focused on the children as our first priority. Together, we are dedicated to ensuring Jack and Jill remains revered and prepared for many generations to come.
On behalf of the entire 2022-2024 National Executive Board, thank you for the inspiration and opportunity to serve.
Kornisha McGill Brown
27th National President
Jack and Jill of America, Incorporated
National Teen Board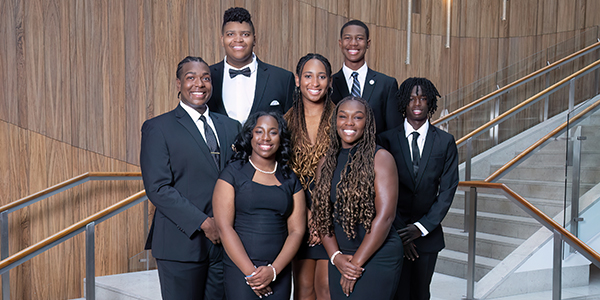 The National Teen Board (NTB) was formed in 2013. The purpose of the NTB is to give teens a voice on the national level, to help Jack and Jill youth unite as opposed to seven independently functioning regions. The board is represented by each of the Regional Teen Presidents who serve as role models and examples of the Jack and Jill product. Their focus is providing teens more of a voice in important issues and by celebrating the accomplishments of the organization to America to help to further eliminate stereotypes of the average black teenager.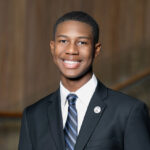 Sirmichael Williams-Thomas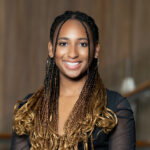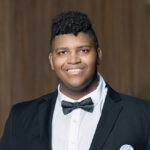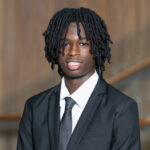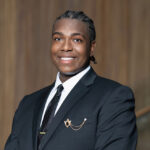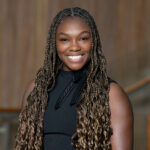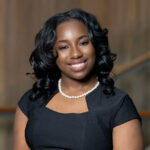 Father's Auxiliary
While mothers hold the membership in Jack and Jill of America, Inc., we realize that fathers play a vital role in helping to achieve our mission. We encourage the involvement of fathers at every level of the organization to assist mothers in delivering programming that stimulates the growth and development of our children and all children. As evidence of our belief in the importance of fathers to our organization, the Father's Auxiliary is one of only three designated standing committees in our organization. The National Father's Auxiliary Committee consists of one representative from each region, and the committee chair, which rotates among the regions, is appointed by the National President.
One of the primary objectives of the National Father's Auxiliary is to encourage involvement of fathers at the local, regional and national level. This is done by establishing a line of communication between each region and all chapters who choose to have a Father's Auxiliary to share information and ideas.
Associates
Mothers who have tenured out of Jack and Jill of America, Incorporated can continue to give back to the organization as an Associate. A mother may become an Associate member of the organization when either the youngest child completes high school or when the youngest child reaches age twenty and the mother completes tenure in good standing. Associates and Associate Groups add value to our organization by supporting their local chapters and the Jack and Jill of America Foundation. They strengthen our organization by addressing the unique needs of Jack and Jill by embracing the institutional knowledge and wisdom of our tenured members. Associate Members who meet the documented criteria may apply for Life Membership (please click here for the form).
Programs
Our programs are primarily centered around leadership development, awareness of cultural heritage and community service. To these ends, we have established multifaceted initiatives such as STE[A]M (Science, Technology, Engineering, Arts & Math), the Healthy Living Initiative (centered on lifestyle improvements and healthy development) and various projects with our national and local partners. The philosophy we embrace is one of holistic enrichment of our youth and, by extension, our communities. Our national theme is The Power to Make a Difference.
Our History
The late Marion Stubbs Thomas founded Jack and Jill of America, Incorporated, on January 24, 1938, in Philadelphia, Pennsylvania. Twenty mothers came together to discuss creating an organization to provide social, cultural and educational opportunities for youth between the ages of 2 and 19. In 1946, 10 chapters were involved in the national restructuring process. The constitution and bylaws were drawn up, and the organization was incorporated under the laws of the state of Delaware.