Regional Director's Welcome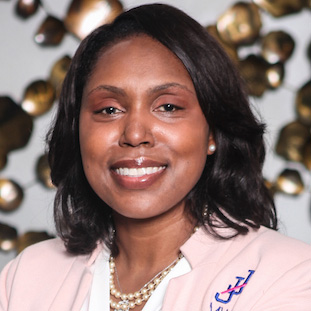 Greetings!
On behalf of the Mothers, Fathers, Children, and Teens of the "Mighty" Mid-Western Region, I welcome you to our section of the National website. Our legacy of leadership and creative programming demonstrates our commitment to delivering against our regional theme – Living the Jack and Jill Experience: Mission-Minded, Dream Driven.
We represent 38 chapters in over 8 states. Each of our chapters serve and give in their communities in a way that helps equip their children and all children to be leaders. It is our mandate that we develop future African-American leaders today and for the future. After 80+ years of service, Jack and Jill has set itself apart in excellence in service and children's programming. The Mighty Mid-Western Region lives out this mission and contributes each day to this rich history.
I am honored to serve as the Regional Director of this Mighty region. On behalf of the entire Regional Elected Board, we welcome you.
Regional Executive Board
Meet the rest of our Mid-Atlantic Region board members.
Find a Chapter
Select a State to find a Jack and Jill Chapter near you.